Book Reviews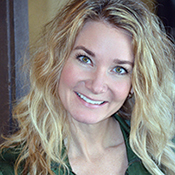 Victoria Benoit is the embodiment of What Would Love Do Right Now? She is truly a shining example of the answer to this question, and I would expect nothing less to surface as the material for her first book.
There are several things I love about this book and the way it is written. First, it isn't just your favorite type of fiction or non-fiction good read. This book is all about taking action! It is the real-deal, in the trenches kind of action to bring love to every situation in your life. If you are up for a challenge; are open to take on yourSelf—with a capital "S,"; and ready to bring LOVE to all areas of your own life, this book is for you.
One of my favorite exercises in this book are the Guides to Living Your Extraordinary Life, designed to give your partner an in depth understanding of all the things you love—and need—to allow the relationship to thrive. Who does this? I think if we all did this, with every relationship that was important to us, we would not only better understand each other and what was important to us as individuals, we would enable each other to live as our truest self, honoring one another, and building relationships that could actually last a lifetime.
Finally, I would say that this book is not for the reader who wants solely to be entertained by an easy read. This book is for those ready to get out their writing instruments, dive into their own lives, and bring love to every area of their life. I highly recommend it.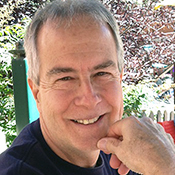 This book is empowering, and it will shift your consciousness towards a greater appreciation and understanding of yourself and others. Love is very powerful. It can and does shift perspective, timelines, and lives. This book shows how easily it can happen. It gives you specific, powerful processes to get rid of long held and often hidden emotions which filter and influence our thoughts and perceptions in the present. This book will change your life. Starting with the question, "What would love do right now?", will give you a wonderful and constructive foundation for re-creating your life into the one you desire. I recommend it!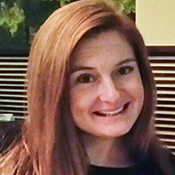 Completing the Inquiry to Resolution worksheets in this book has made me stop and reflect on why I am the way I am. They provided insights into my feelings about my parents' relationship with each other that triggers negative responses in my current romantic relationship—which I was able to heal.
Reading Victoria's personal examples in the easy-to-follow format, gave me the courage to dive deeper into my past, and through self-reflection take responsibility for the conclusions I drew at a younger age. The act of letting go at the end of the process provided a much- needed emotional release. Taking positive actions related to the healing has opened my heart to compassion and forgiveness. This book left me a little lighter and refocused on the number one thing in life: love.
This simple yet profound question, What Would Love Do Right Now? should be asked by everyone who is experiencing reactions or making decisions, from children on the playground to world leaders. Victoria imparts the tools and guidelines for a higher love-driven life. The book will enhance all of your relationships; resolve past, present, and future conflicts; and help you achieve your creative and spiritual purpose in life.
This concise, easy-to-read book is written in such a way that I was able to fully understand and follow the process to release the emotional baggage associated with many painful incidents that happened to me throughout my life. The author literally guided me step-by-step to transform long-held resentments, bitterness, anger, shame, and guilt around heartbreaking rejection, abuse, and betrayal. Now instead of blaming, I am able to forgive myself and others and am taking enthusiastic steps to surround myself with positive and supportive people; instead of living in shame, I have lost 25lbs, I have more energy and am able to sleep soundly throughout the night; instead of living from scarcity, I have begun attracting ideal clients and my business is thriving. I highly recommend this book to anyone who longs to love and be loved, prosper in all areas of life, and truly live an extraordinary life.
This amazing book gave me a straight-forward process (Inquiry-to-Resolution) to clear emotions and attitudes that have been inhibiting me in my efforts to create the life I say I want. Completing these incidents from the past allowed me to really take advantage of the opportunity presented to create the future (Designing My Life) and opened my heart to who I want to be and what I want from other people in my life (Guides to Daily Living). I highly recommend reading the author's story and how she moved forward, and then taking full advantage of the techniques and processes for yourself.